'How many dead bodies?' asked Myanmar protester killed on bloodiest day
---
---
Kathmandu : The day before he was killed, internet network engineer Nyi Nyi Aung Htet Naing had posted on Facebook about the increasingly violent military crackdown on pro-democracy protests in Myanmar.
Protesters take cover as they clash with riot police officers during a protest against the military coup in Yangon, Myanmar, February 28, 2021.

"#How_Many_Dead_Bodies_UN_Need_To_Take_Action," he wrote, in reference to the United Nations.
He was among the first shot dead in Myanmar's biggest city of Yangon on Sunday, the bloodiest day since the Feb. 1 coup prompted daily protests against the junta and to demand the release of elected leader Aung San Suu Kyi.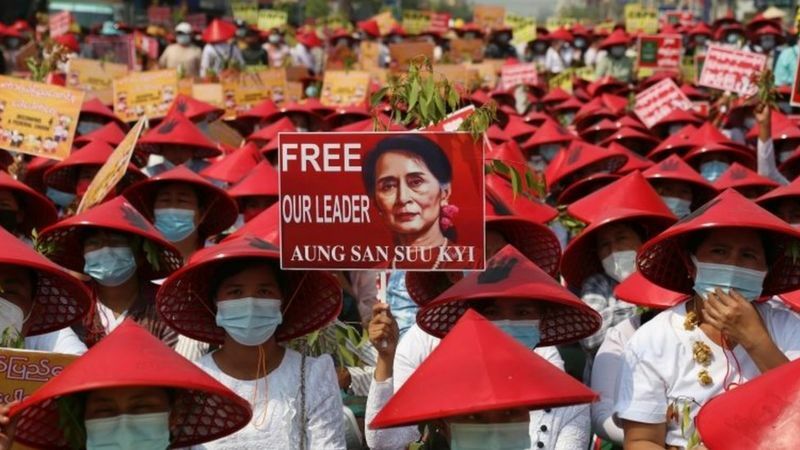 The United Nations Human Rights Office said at least 18 people had been killed and 30 wounded on Sunday, bringing the total number of protesters killed since the coup to at least 21. The army says one policeman has died in the unrest.
Authorities did not respond to requests for comment on Sunday's violence.
The state-run Global New Light Of Myanmar said the army had previously shown restraint, but could not ignore "anarchic mobs". It said "severe action will be inevitably taken" against "riotous protesters."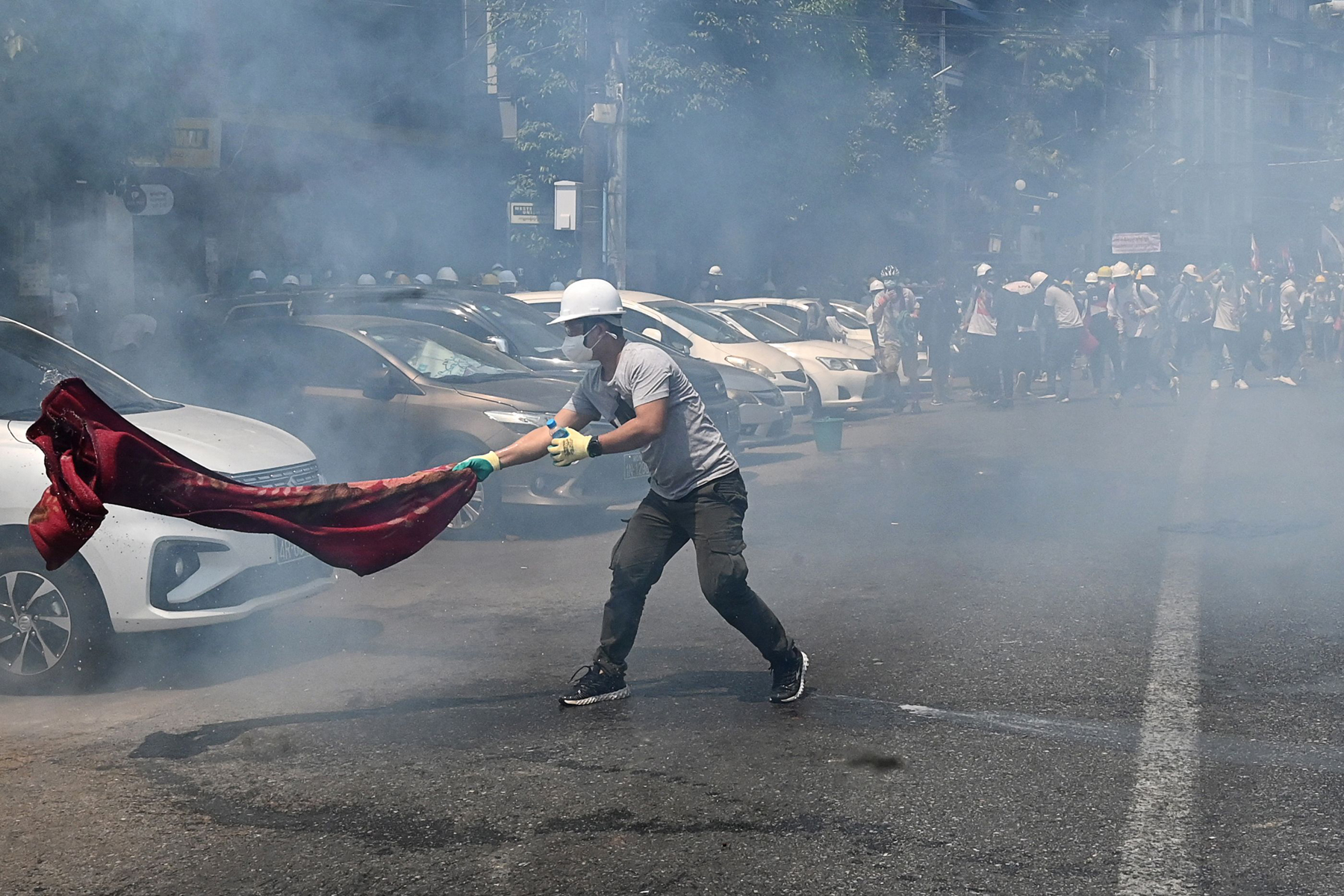 With daily protests and strikes paralysing a country where the army had promised to bring order, soldiers and police intensified their crackdown at the weekend.
Nyi Nyi Aung Htet Naing was shot a few hundred metres (yards) from Hledan Junction, a regular protest gathering point.
Video from an apartment above records the sound of gunshots as Nyi Nyi lies slumped outside the gate of the Kamaryut township high school – dressed in a check shirt and with a builder's white hard hat, his phone in his hand.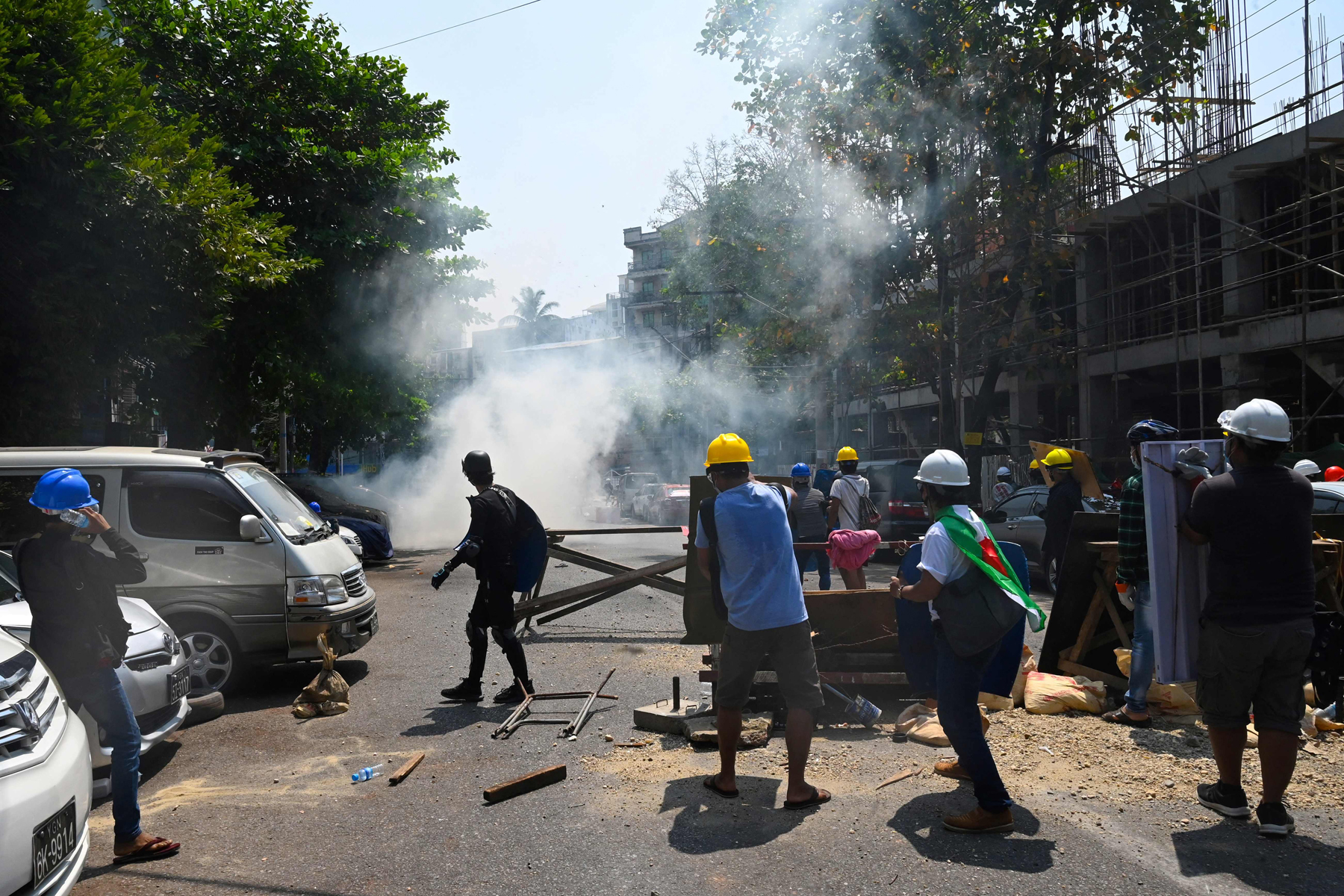 Several protesters sprint past the body before five gain courage to carry him away, crouching as they run, the video from website Myanmar Now that was republished by Reuters shows.
It was too late to save him.
A U.N official speaking on condition of anonymity said Nyi Nyi was one of at least five killed people in Yangon. One had been shot in the eye. A middle school teacher died of a suspected heart attack from a stun grenade blast, her colleagues said.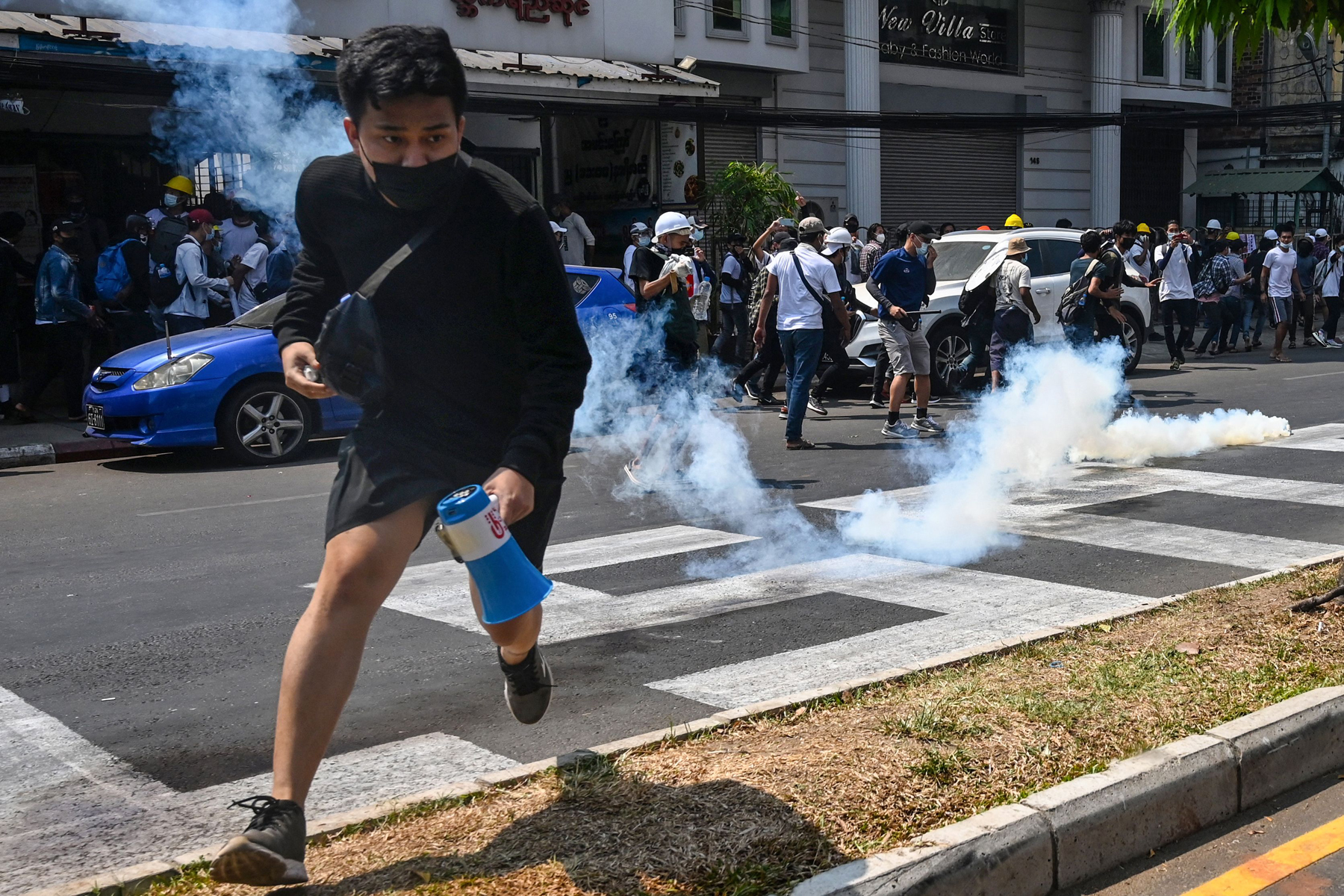 The teachers tried to assemble early, but police threw stun grenades and charged in to break up the protest.
"Many were wounded. I have no weapon. I just came here to protest peacefully. Whatever they do, we just have to take it," said teacher Hayman May Hninsi.